The ThermaSteel Advantage
With 53 years of worldwide experience, we are the world leader in panelized building methods.
With an effective R-Value of up to R-61 and no thermal bridging, our insulated panels will reduce heating and cooling costs by 75% or more over traditional construction methods and are well suited for Net-Zero and Passive House designs.
With a life expectancy of 425 years, our panels do not off-gas, are mold & mildew resistant, are fire resistant with low smoke and flame spread properties, are 100% recyclable, AND are produced with recycled materials in a zero-waste facility.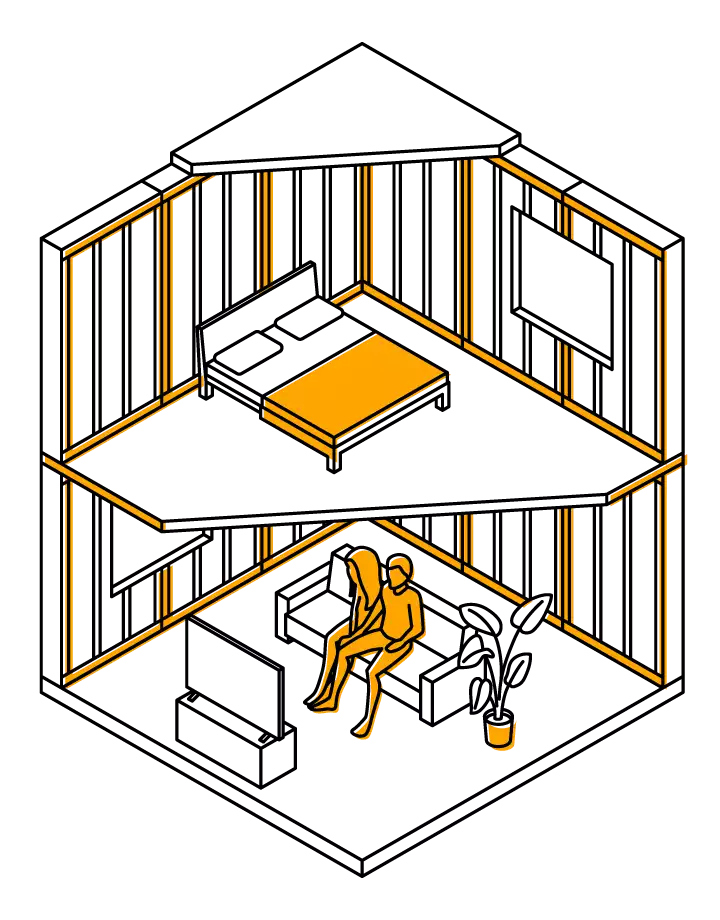 4-in-1 lightweight true load bearing panels reduce framing time by 50% translating into significant labor & equipment cost savings. Your project will be delivered pre-cut, diagrammed, and labeled for quick assembly.
No manufacturing limitations. If you can dream it, we can produce it! From simple sheds to custom homes, from hotels to mid- rise buildings, we do it all! Panel packages available for exterior walls, interior walls, below grade walls, floors, and roofs, including curved walls and openings.
AWESOME FACTS
0
Countries using
ThermaSteel
About Us
The only system offering a complete building envelope with 53 years in business, 5 engineers on board and over 75,000 completed projects all over the world. No one knows more about insulated structural components!
We help our planet. Our facility uses recycled materials. Our production uses only steam, and we are 100% waste free.
Our team is committed to your project and we will help coordinate your design. Every project comes with Shop Drawings and we offer value engineering services to help your project save time and money.
Whether you want to build a tool shed or a mid rise – we will work with you. Our streamlined process will help you realize your project. We even send gift cards for good project pictures.